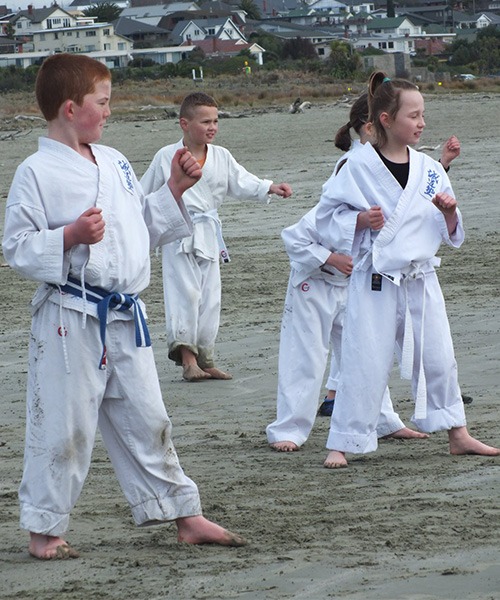 We offer adult and children beginner classes, from six years upwards. These classes are available for all fitness levels. We also include programmes for intellectual and physical disabilities. We aim to welcome everyone, of all abilities. 
We take a traditional approach that focuses on character development by teaching discipline, respect, and self-control. This approach helps boost self-confidence and improve focus, all while learning self-defense skills. Your first two weeks are free, so get in touch to see if this journey is right for you.
Adult Beginners and above
Tuesday: 6.00 pm – 7.30 pm
Children's Class 6 years and above
Thursday: 5.45 pm – 7.00 pm
Friday: 6:00 pm – 7:00 pm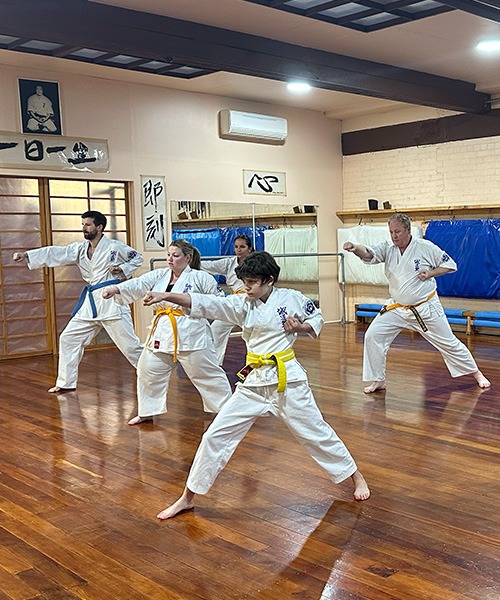 We offer intermediate classes from a blue belt and above. These lessons are designed for students who are ready to learn more complex techniques.
You will continue to work on building a stronger mind and body through self-discipline and fitness. You will also be introduced to and start learning the handling of traditional karate weapons.
Monday: 6.00 pm – 7.30 pm
Wednesday: 6.00 pm – 7.15 pm
Technique Development Class Blue Belts and above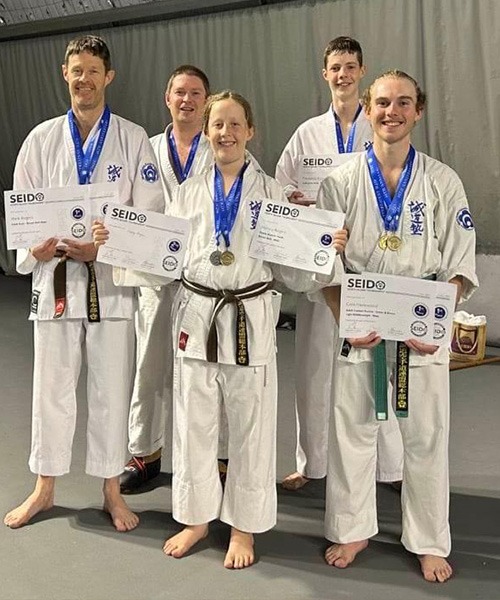 We offer advanced classes for black belts. These lessons are designed to support you in your continuing journey as a black belt. We are dedicated to providing our students with the most high-quality training in a friendly, proactive atmosphere.
When you start your journey to becoming a black belt, you also have the opportunity to join events and help train new pupils.
Monday: 6.00 pm – 7.30 pm
Technique Development Class Blue Belts and above